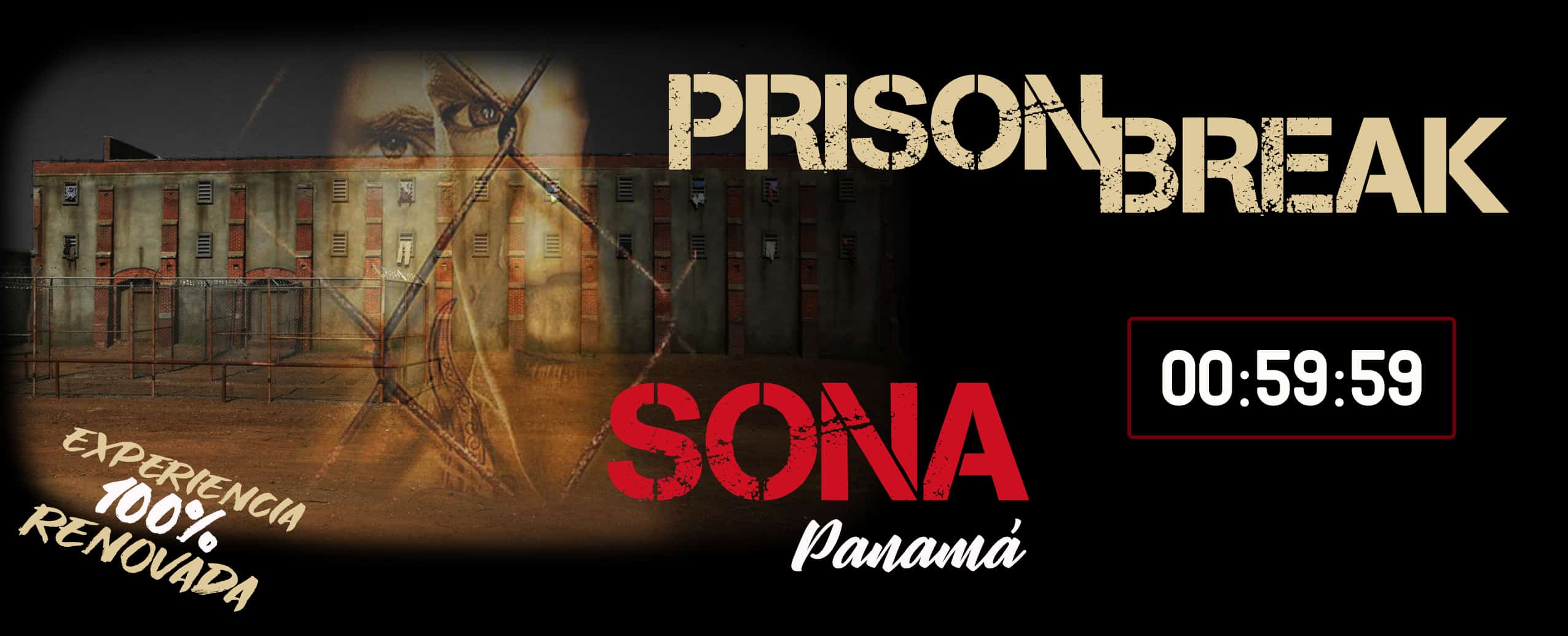 In the city of Barcelona, ​​the variety of Escape Rooms that exist continues to increase, as does the number of people who dare to experiment and enjoy this new and interesting type of fun, whose main objective is to escape from a room before that time is running out.
In them, adrenaline, nerves and frenetic laughter take over the participants, who must give their all and use their ingenuity to escape from that prison.
This type of escape room represents a place where there are prisoners of all kinds, thieves, murderers and traffickers, although you can enter them voluntarily and without violating the law, being able to leave after about 60 minutes.
Being inside a prison many emotions can arise, however, it is essential to be able to remain calm in order to organize the group and successfully escape from prison before time runs out.
If you are interested in experiencing a Prison Escape Room in Barcelona, ​​do not hesitate to go to the Prison Break room that we offer at QUESTORY.
The game from 11:30 PM is AVAILABLE on FRIDAYS, SATURDAYS and special days of HOLIDAYS by booking reservation by phone 675488477
Enjoy your Prision Escape Room in Barcelona
Like our other Escape Rooms, this room has a total time of 60 minutes to complete all the tests and escape successfully. To participate you must be over 14 years old and be part of a group made up of about 2-6 players.
This is a game that has a medium-high level of difficulty, so it will be essential that you use your skills and ingenuity to solve the puzzles that keep you inside the prison.
It is said that those who enter Sona never leave, and if they do, it will be feet first. However, you and your team have the opportunity to prove that you have what it takes to get in and out of the prison by completing your mission in less than an hour.
This room is especially aimed at those people who love solving puzzles, in addition to being true fans of the Prison Break series. Although the latter is not essential to be able to solve them, you will only need to use your sense of LOGIC.
It is also aimed at teams that have some experience completing tests in different Escape Room rooms, since as we have mentioned, its difficulty ranges from medium to high, and requires a lot of ingenuity, concentration, communication and teamwork.
Prision Escape Room in Barcelona
Maybe you never imagined that that television series that captivated you so much, based on life inside a prison, could become a real experience for you.
At QUESTORY we offer you the possibility of facing the Escape Room challenge about Prison Break in Barcelona, ​​where you can live in first person each and every one of the sensations and experiences that Michael Scofield experienced.
A few months ago, active agent James Whistler was imprisoned in the Panamanian prison of Sona, and he took with him classified and very sensitive information for the group of most influential people in the world who call themselves "The Company."
The Sona Federal Penitentiary is a prison where the prisoners are governed by their own rules since the guards left the prison after a riot, and "Lechero", also known as "El Patrón" is the leader among all the inmates having imposed its own law. His command establishes, as the only conflict resolution mechanism, a combat to the death initiated with the delivery of a crow's foot as a symbol of challenge. J
James Whistler was imprisoned for killing the daughter of the mayor of Panama, and he has offered a valuable reward for the prisoner who delivers his daughter's dead murderer: to leave Sona free and alive.
For this reason, just a few weeks ago "The Company" put Michael Scofield in prison with the aim of finding James Whistler, and thus recovering classified information. But to everyone's surprise, it failed.
You have been selected to complete the mission started by Michael: locate James Whistler, hidden for months in an unknown part of the prison, before the rest of the prisoners, and successfully escape from it, thus recovering the information that compromises "The Company".